Probate Without a Lawyer: How We Can Help
The thought of probate can be scary, especially for those who have never been through the process before. Lawyers, courtrooms, arguing—there is so much drama involved. While a dramatic probate case is what is often thought of before beginning the process, it does not have to be that way for you.
You may think that you have only two options: hire a lawyer or do it yourself. By doing it yourself, you save on legal costs, but without knowledge of the probate process, you may risk providing all of the information required in the Petition. While lawyers will help you get things done the right way, they are very expensive.
Fortunately, there is a way to hire someone with legal experience without the high price. Probate paralegals certified by the Arizona Supreme Court can help you with all the paperwork you need to file your probate paperwork.
The important part is to make sure that the probate document preparers you choose are certified legal document preparers familiar with the laws of the state of Arizona. Many companies advertise their services online, but do not have proper certifications. AZ Statewide Paralegal is an affordable legal document service that is familiar with the local laws regarding probate. For just $1200, plus fees, you can get the legal documents required for an uncontested probate case handled without the drama. All it takes is five steps.t in culpa qui officia deserunt mollit anim id est laborum.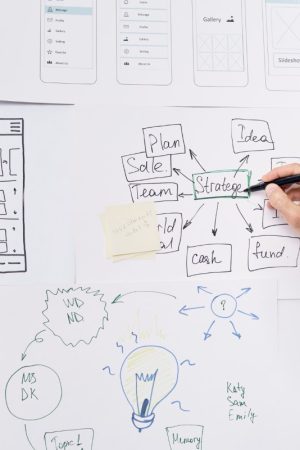 Contested vs. Uncontested Probate
If you need to transfer a loved one's assets through probate, it is much easier if none of the heirs are fighting with each other. When all heirs or interested parties are in agreement, the process is often quicker and less expensive than a drawn-out, contentious battle.
When all heirs agree, this is called an uncontested probate. It starts with the designated personal representative named in a Will or a qualified individual if no Will exists filing an application for informal probate. The heirs and interested parties receive notice of the informal appointment and can choose to file an objection or do nothing. After the filing party has been appointed personal representative, the creditors receive notice and notice to creditors is also published in the newspaper in the county in which the probate has been filed.
If the probate is contested, this means that one or some of the heirs wants to object to you being the personal representative or objects on how the assets are being distributed. The result is that the heirs could file an objection or request a hearing. This could lead to a delay, as there is back-and-forth between the parties as they try to reach a compromise on all the important issues. We are able to help in the event that the parties ultimately come to an agreement. If the heirs cannot agree, then the case may go to a hearing and all parties should obtain an attorney at that point.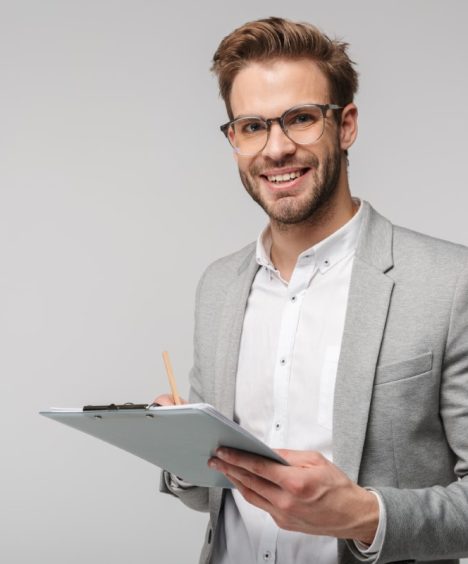 Phone Interview
Office Appointments

The nice part about this first step is that you do not have to take off work and travel across town for a three-hour-long meeting. All we require is a 30-minute phone interview or get started any time 24 hours a day online or call us to schedule an in person office appointment. We will just need to ask you some important questions so we can start the paperwork. We will require personal information such as your name, address, phone number, birth date, and the same information for the heirs and all persons named in the Will if a Will exists.
Once the paperwork has been filed, the countdown begins. You may not know when the next step will happen, but that is OK. Let us stress about the deadlines. We will keep track of everything for you. We have the experience to know when each step will occur, so count on us to keep you posted.
The first deadline is immediately after your are appointed personal representative. We will publish your Notice to Creditors in the newspaper 1 time per week for 4 weeks. Any unknown creditors have 4 months to place a claim against the estate and mail the claim to the personal representative for payment. If they fail to do this their claim is forever barred and they may miss their opportunity to get paid.
Some Arizona counties may have their own laws and deadlines, as well. We are familiar with all local rules and regulations. We will make sure they are followed and respond appropriately. Place your trust in us and you will not have to worry about a thing.
In an uncontested probate, everything can be finalized in as little as 5 months from the first date of publication of the Notice Re: Creditors. The process may take longer if the heirs are feuding or if it is taking longer to collect the assets than normal or if you have to wait until April to file the decedent's final tax return.
Learn More About Our Services
The team at Arizona Statewide Paralegal serves all counties in Arizona and is certified by the Arizona Supreme Court. We are paralegals who are trained at filing the appropriate paperwork and following the correct procedures. We have been helping customers like you with legal documents since 1992.
Going through the probate process can be costly. In fact, the average cost of lawyer fees alone is nearly $13,000. Why spend thousands for dollars when you can spend $1550 and get the same services? From document preparation to filing to serving to providing notice to tracking deadlines, we do it all without any hassles. We also offer in-person initial meetings for those who desire the ultimate in customer service.
You can find many legal services online that prepare paperwork for probate and other legal cases. However, they do not offer any other benefits. Once the documents are prepared, you are on your own. They do not file the paperwork or provide notice to interested parties. They do not help you with any other aspects of your case. If you have any questions about the process, you will have to pay to get advice elsewhere.
Arizona Statewide Paralegal does not leave you stranded and confused in a mountain of legal paperwork. It is important to note, however, that we cannot legally practice law. While we can prepare the appropriate documents and guide you through the process, we cannot give out legal advice to our customers. Therefore, if you have questions about your legal rights and what you are entitled to receive in a probate case, those questions need to be directed to a probate attorney.
If you are considering filing probate, and all heirs are in agreement, see how the team at Arizona Statewide Paralegal can help. We provide fast, friendly service and offer convenience at a low price. Contact us to learn more about the document preparation services we offer for those going through the probate process.